Free shipping
35,000+ happy customers
30 day guarantee
Enjoy a good night's sleep while your little one sleeps in total bliss
👶 Built-in anti flat-head pillow
✨ Reduces symptoms of colic & reflux
🧼 Machine washable
↔️ Adjustable size up to 12 months
Regular price
$79.95 USD
Sale price
$38.95 USD
Unit price
per
Sale
Sold out
Taxes Included
---
Free Express Tracked Shipping Worldwide
Free Shipping

We have a 1-2 business day handling time on processing and shipping all orders, excluding weekends and public holidays.

For international orders, we advise a 6-9 business day transit time. However, due to the impacts of COVID-19 in various countries, please be aware this could cause delays.
30-day Return Policy

If for whatever reason you are unsatisfied with your purchase, we offer a 30-day full money back guarantee, no questions asked!
Washing instructions

After you take it out of the package, it needs to be washed to get it back in shape.

Detach the foot cushion. Use a machine wash at 90-110°F (30-45 °C) the average temperature in warm water.

The dryer is also at medium temperature.
Fabric

Outside – Organic Cotton / Polyester.
Inside – 100% Polyurethane.
View full details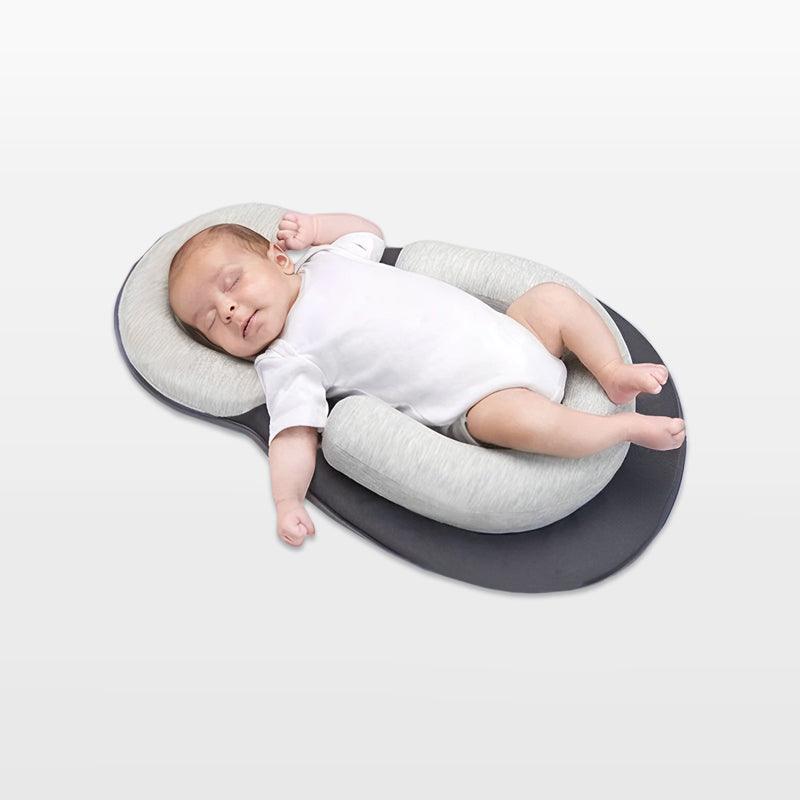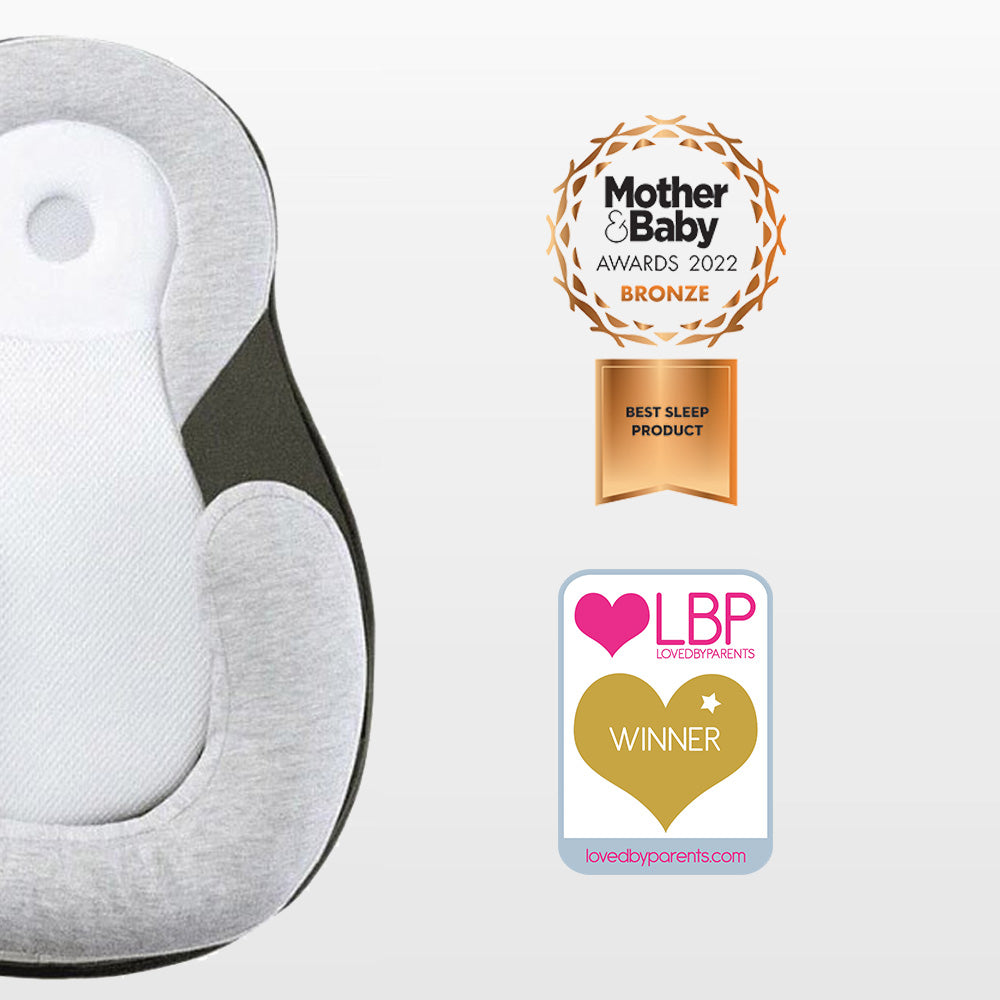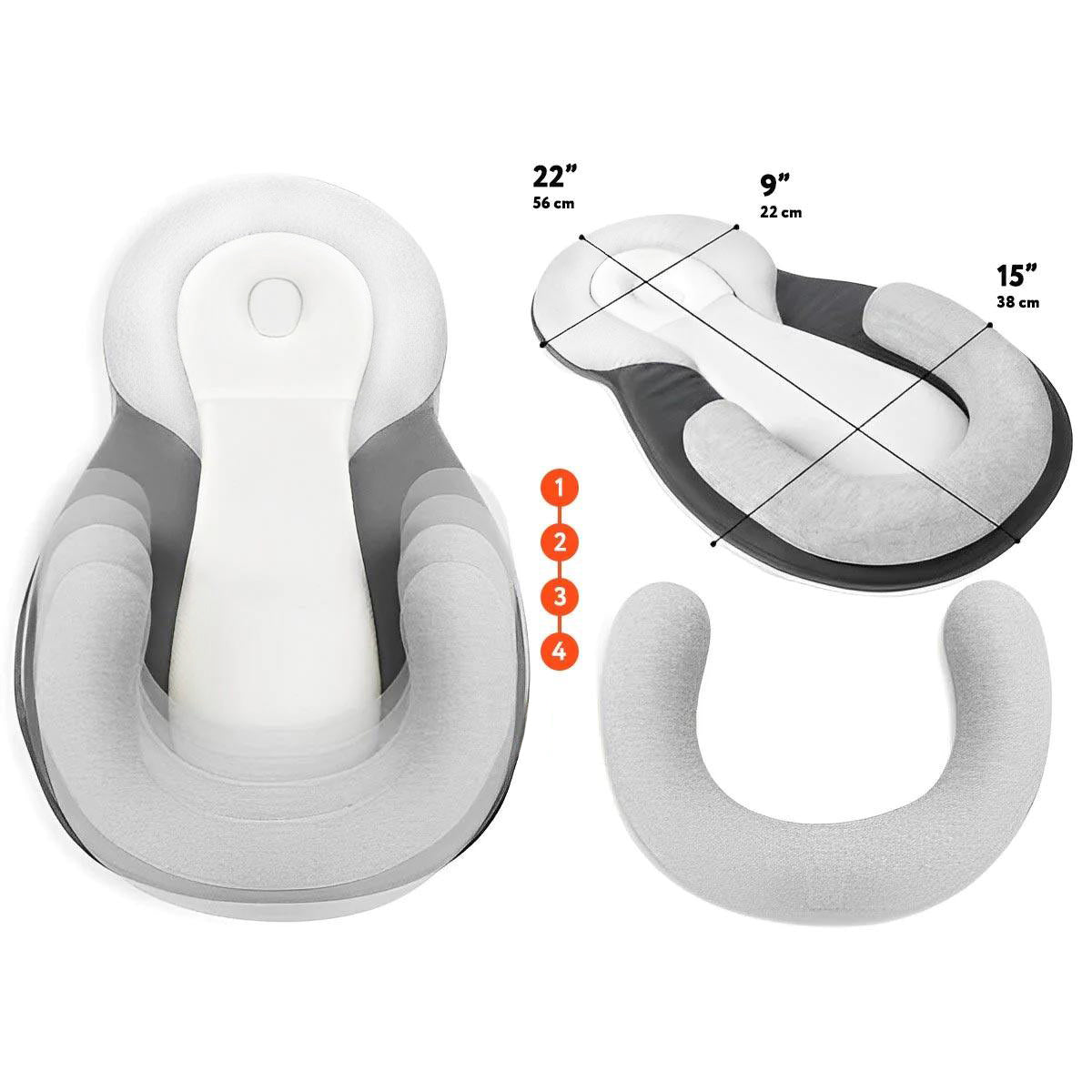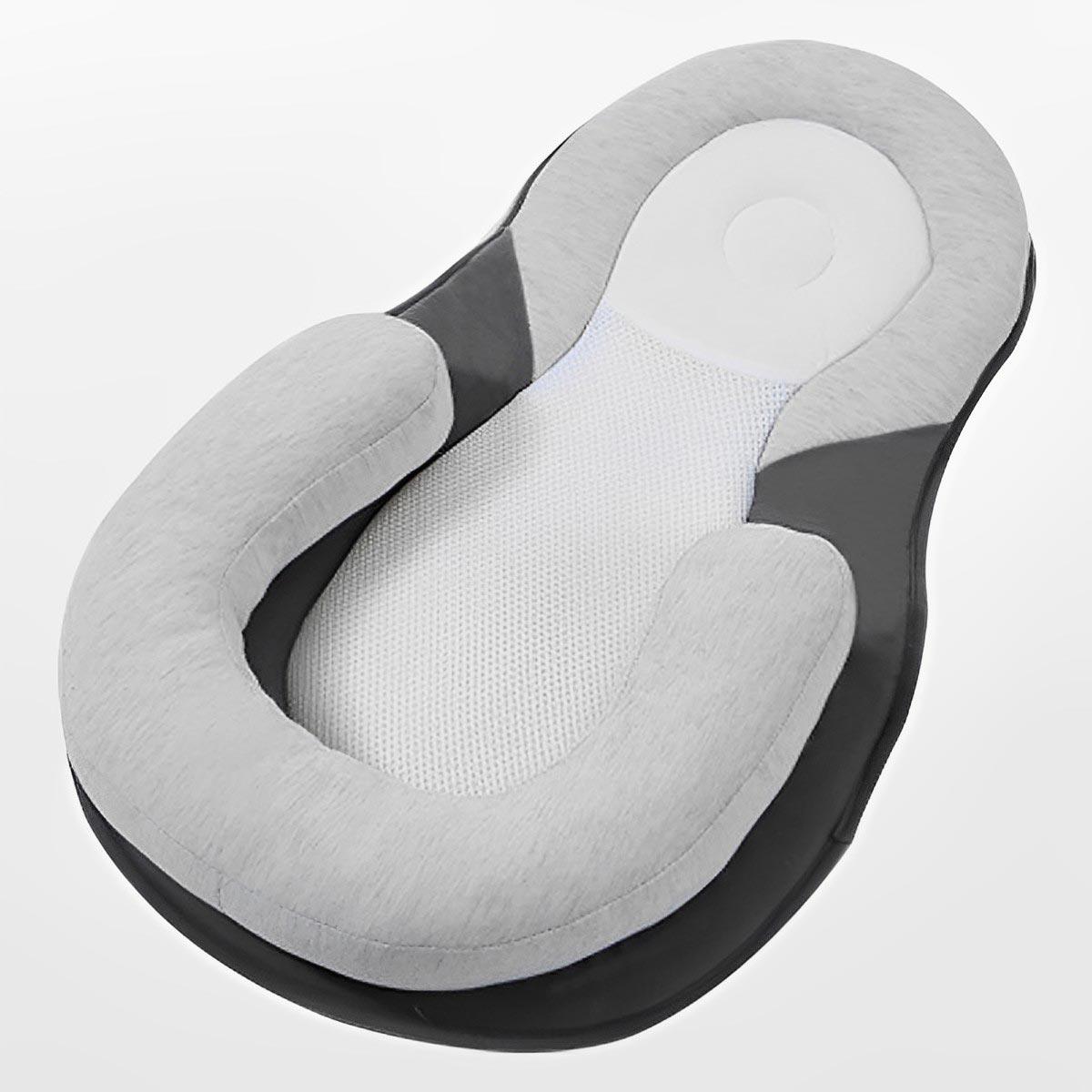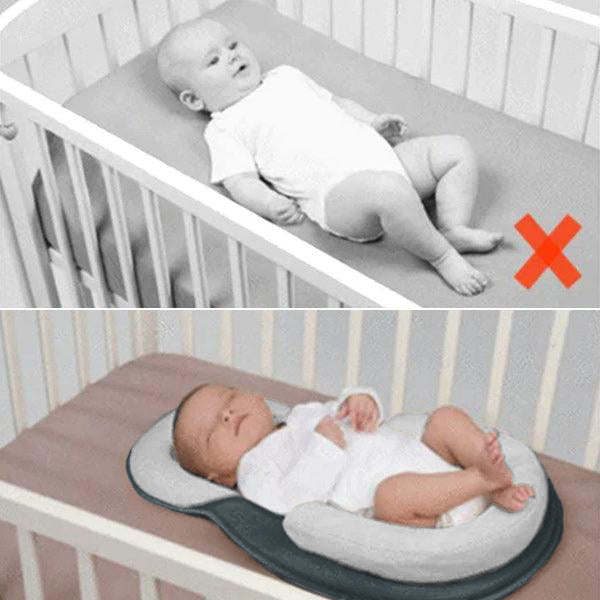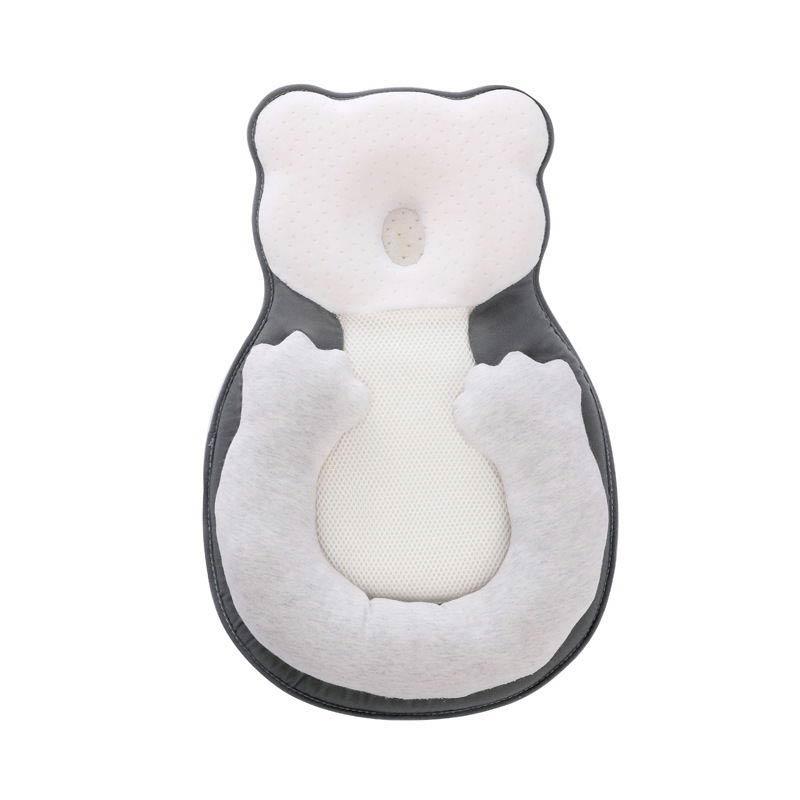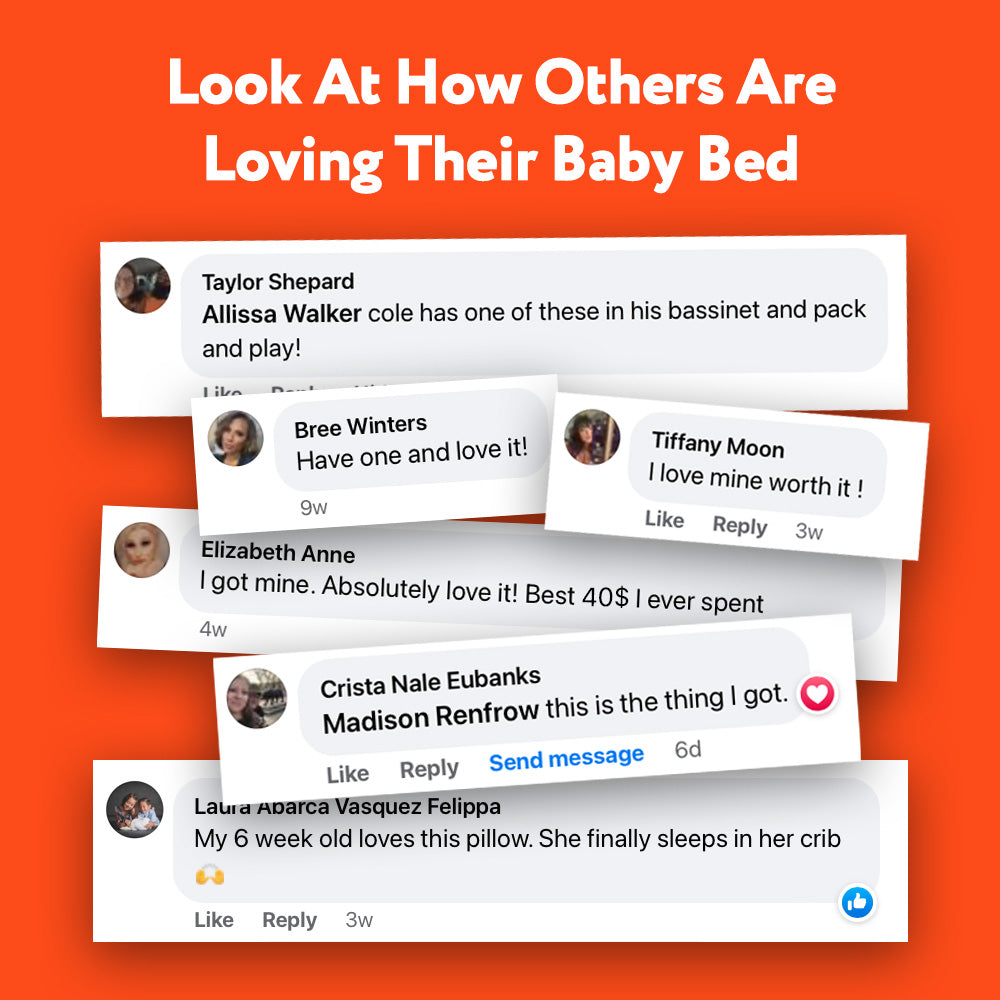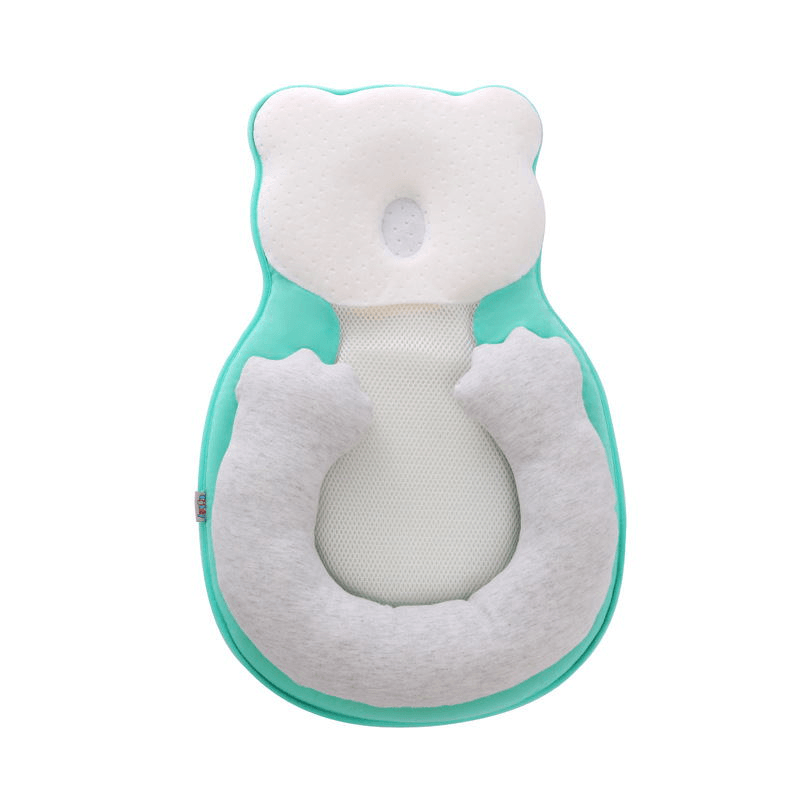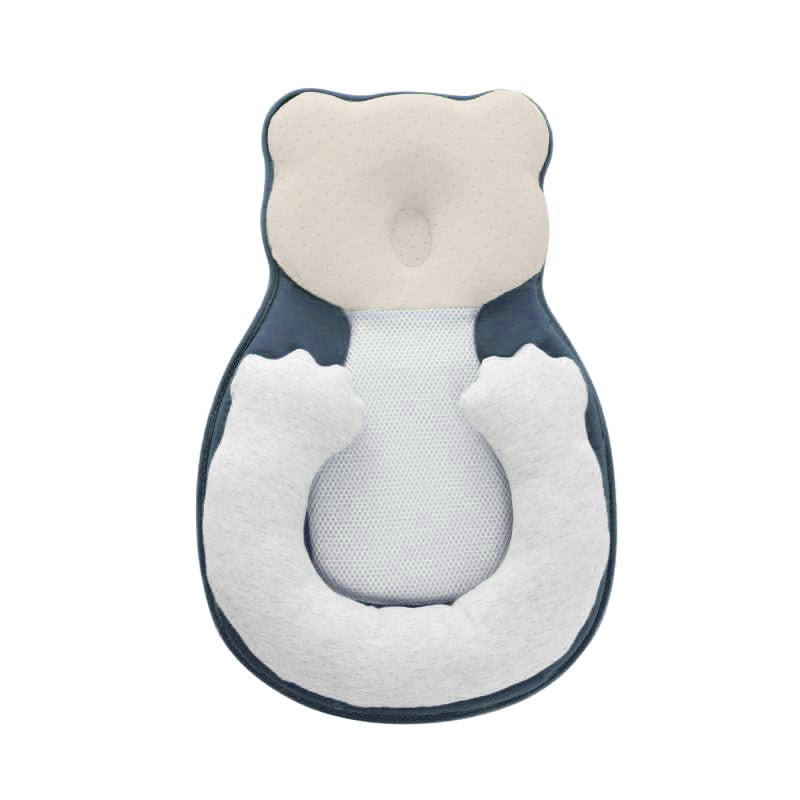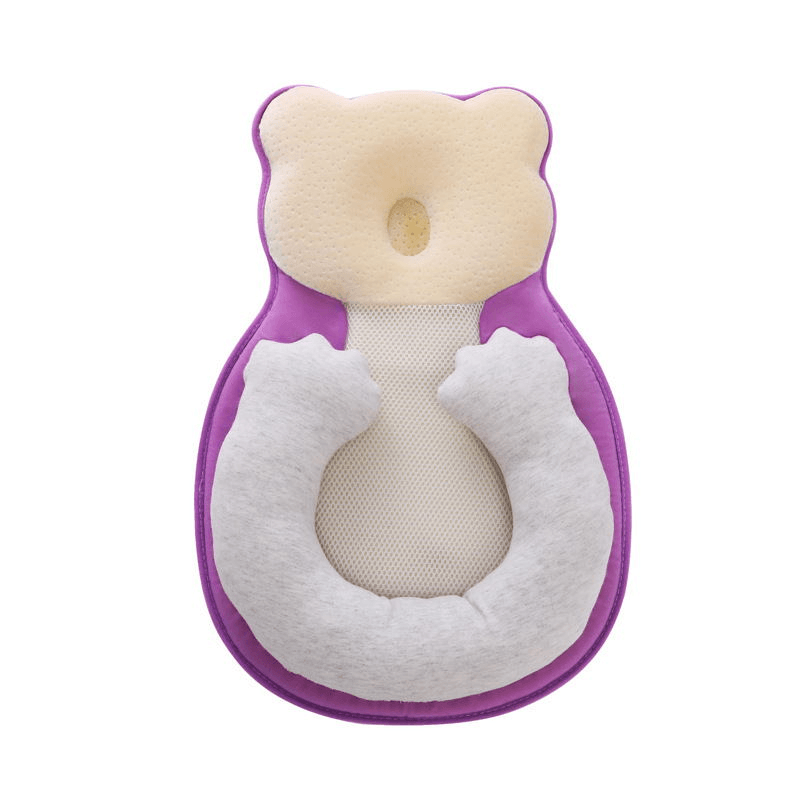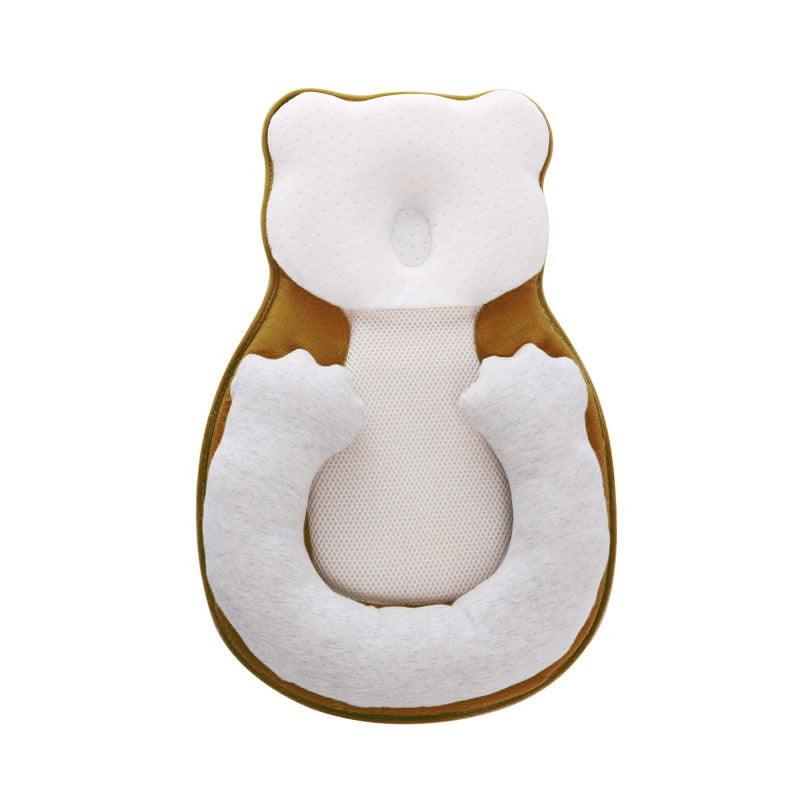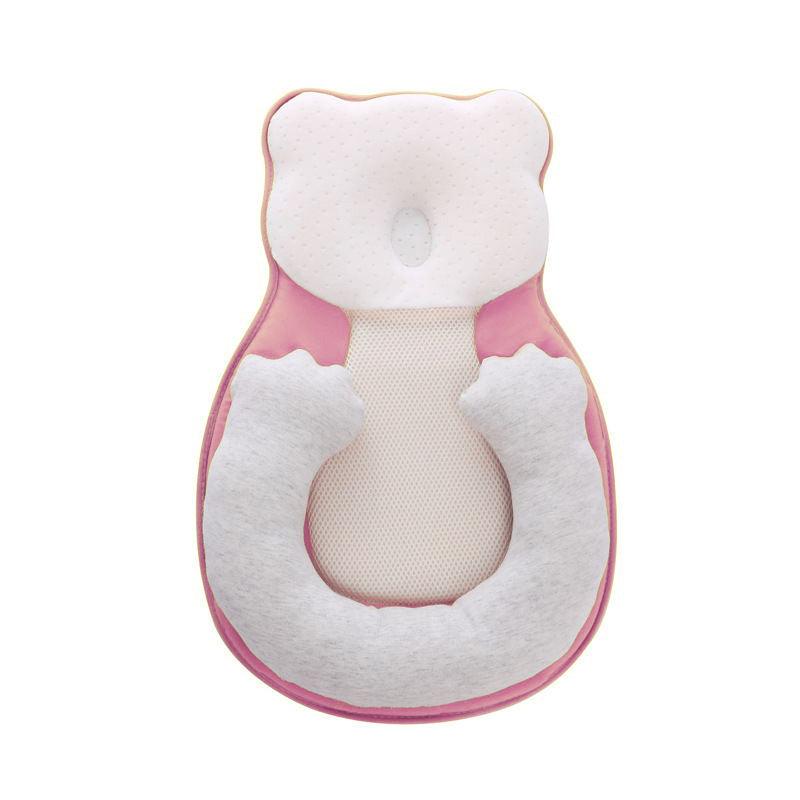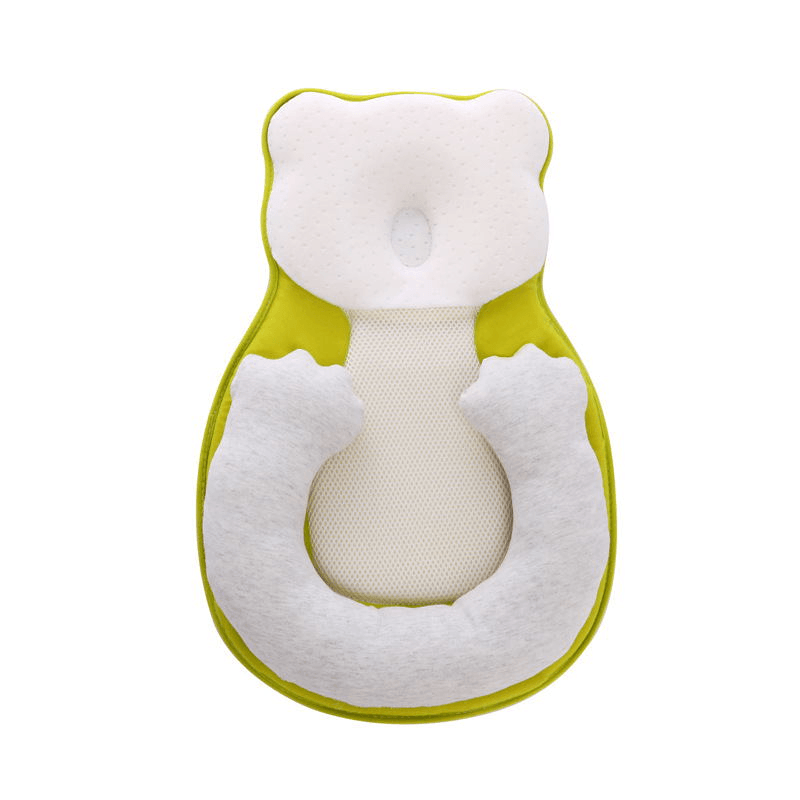 As seen in:
★★★★★
"Before this baby bed my newborn would not sleep in her co-sleeper, meaning she only slept on me. Not a habit I wanted to continue. I got this bed and she has now been sleeping peacefully in her co-sleeper all night."
- Betty O.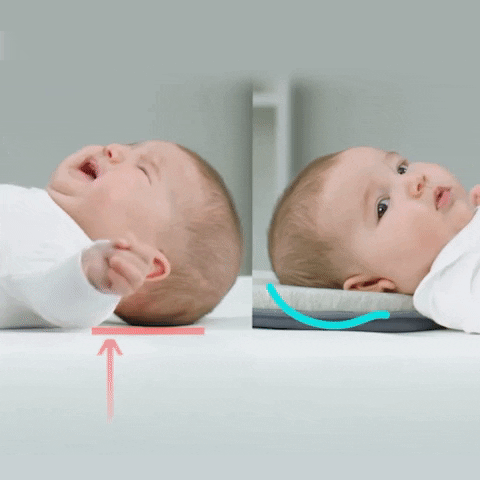 Reduces the Risk of Flat-Head Syndrome
The pediatrician designed head-rest distributes pressure evenly over the skull and neck.
This helps the baby develop the proper head shape and prevents the risk of the flat-head syndrome.
Designed by a Pediatrician and an Osteopath
Built-in anti flat-head pillow

Unique cushioning to baby's skull to combat plagiocephaly — flat head syndrome.

Breathable materials

Made with 100% breathable materials, lightweight and machine washable.

Positioning cushion

Adjustable for babies up to 12 months.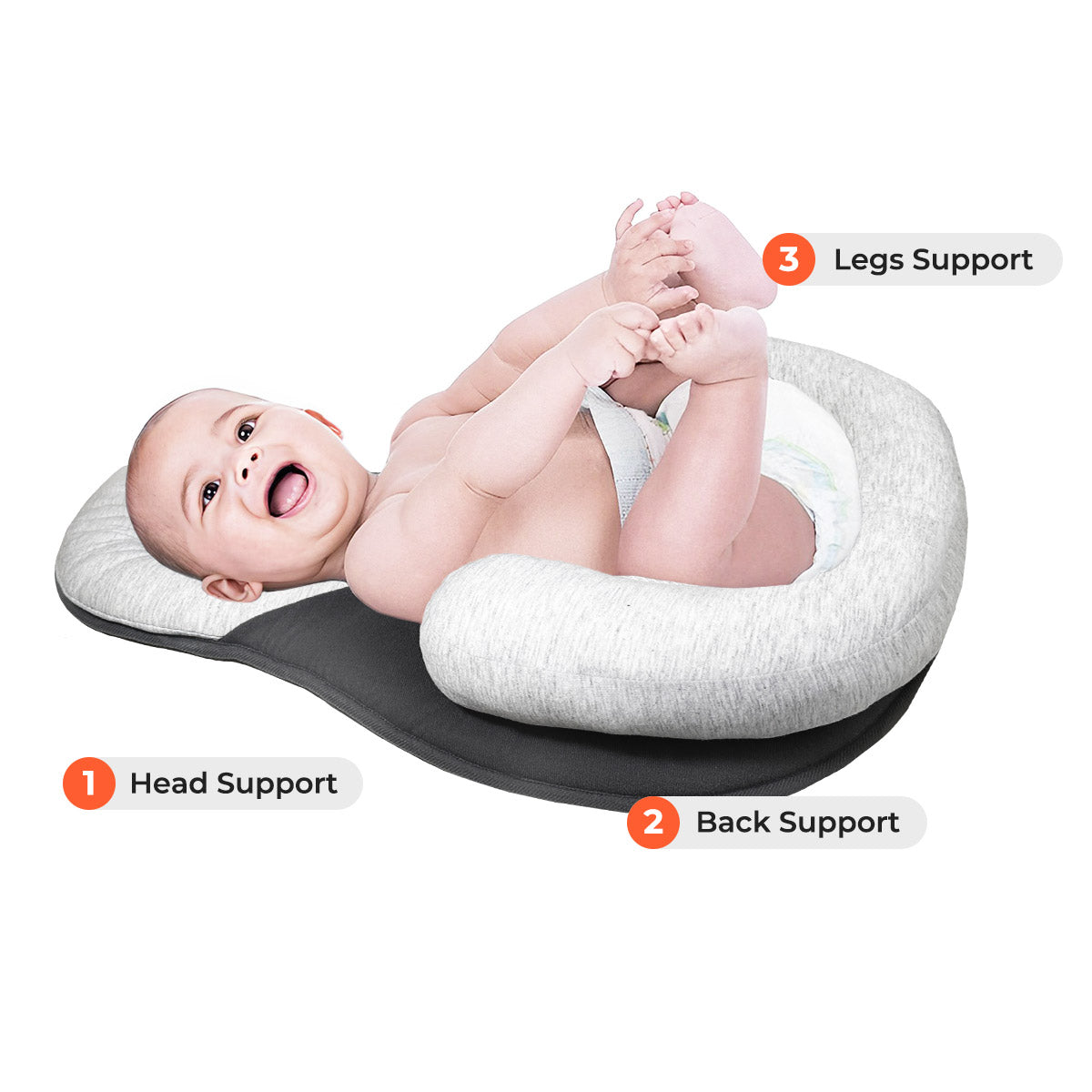 Give your little one the gift of a good night's sleep!
Built-in cushioned edges are an essential part of the beneficial design.

It creates a cocoon feel that reassures baby and prevents startle reflex, also known as Moro reflex.
30-Day Happiness Guarantee
If for whatever reason you are unsatisfied with your purchase, we offer a 30-day full money back guarantee, no questions asked!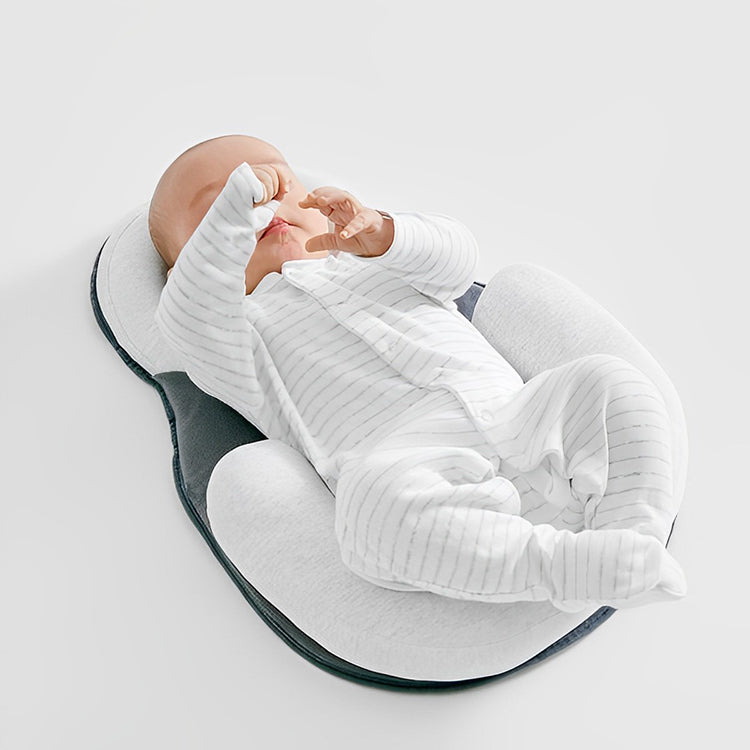 Anti-Rollover Shaped Pillow
The shape of our baby bed imitates the infant's embryo period and mimics the shape of the female uterus.
It has an ANTI-ROLLING shaped pillow to stop them spilling over into awkward positions.
Why new parents love our comfort baby bed
Peaceful Sleep

Secure and snug fit to prevent unnecessary movements, reduced risk of SIDS, and a calming environment to soothe the baby's nerves.

Maximum Comfort

Breathable fabric to prevent overheating, a soft and supportive surface to reduce pressure points.

Convenience and Portability

The Anytoyz® Comfort Sleep Baby Bed is lightweight and easy to move, allowing you to create a safe and cozy sleeping environment for your baby wherever you go.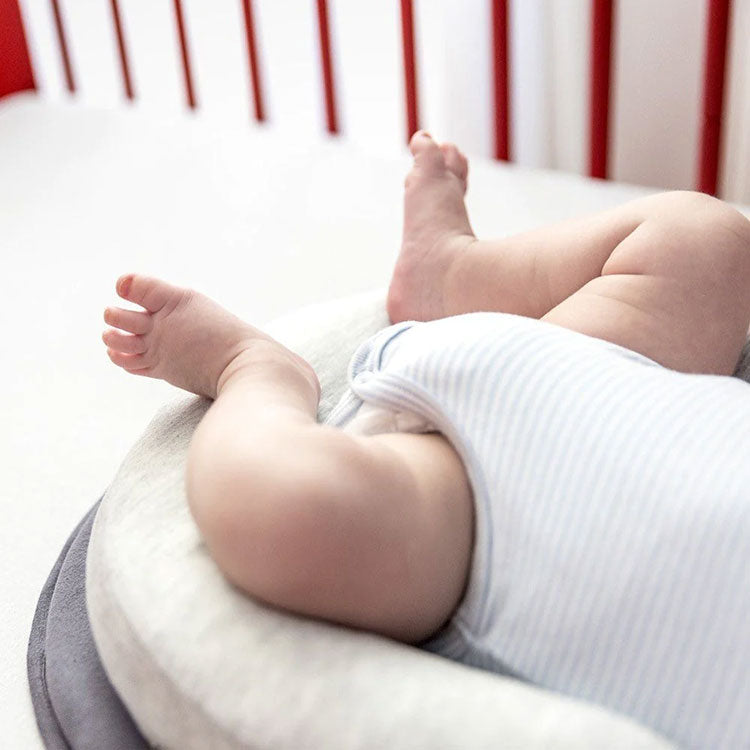 Facilitates Digestion
To help with the baby's digestive discomfort, an adjustable positioning cushion raises the legs of your little one.
Buy It Risk Free
Free Shipping

Free express tracked shipping worldwide for all orders.

30 Days Trial

Try it for 30 days. Not in love? Full refund.

Easy Returns

Simple return policy for your peace of mind.
Questions? We've Got You Covered
What size does it support up to?

It depends on the size of your child. However, babies up to 12 months fit comfortably on the bed.
Does it help Flathead Syndrome?

Yes it does! The cocoon design provides a soft yet supportive base for their head.

We've had a lot of positive feedback from very happy mothers saying that it helps form a perfectly round head.
Is it safe to use overnight?

Yes, it's safe.

However don't share a bed with an infant under 4 months of age, having the Anytoyz® Comfort Sleep Baby Bed next to the bed is a better choice.
Is it washable?

Yes, you can! The entire bed is washable on standard wash cycles with no deformation of the product itself.
What are the dimensions of the bed?

Anytoyz® Comfort Sleep Baby Bed is 56cm x 38cm x 22cm. The vertical padding lengths range from 8cm at the head to 16cm at the bottom.
What does the World Health Organization (WHO) say?

The World Health Organisation (WHO) recommends that babies lay flat on their backs to combat sudden infant death syndrome.

The frog-like position of the Anytoyz® Comfort Sleep Baby Bed helps with digestion, promotes your infant's development, and it reassures your baby by giving him/her sensations similar to the womb.